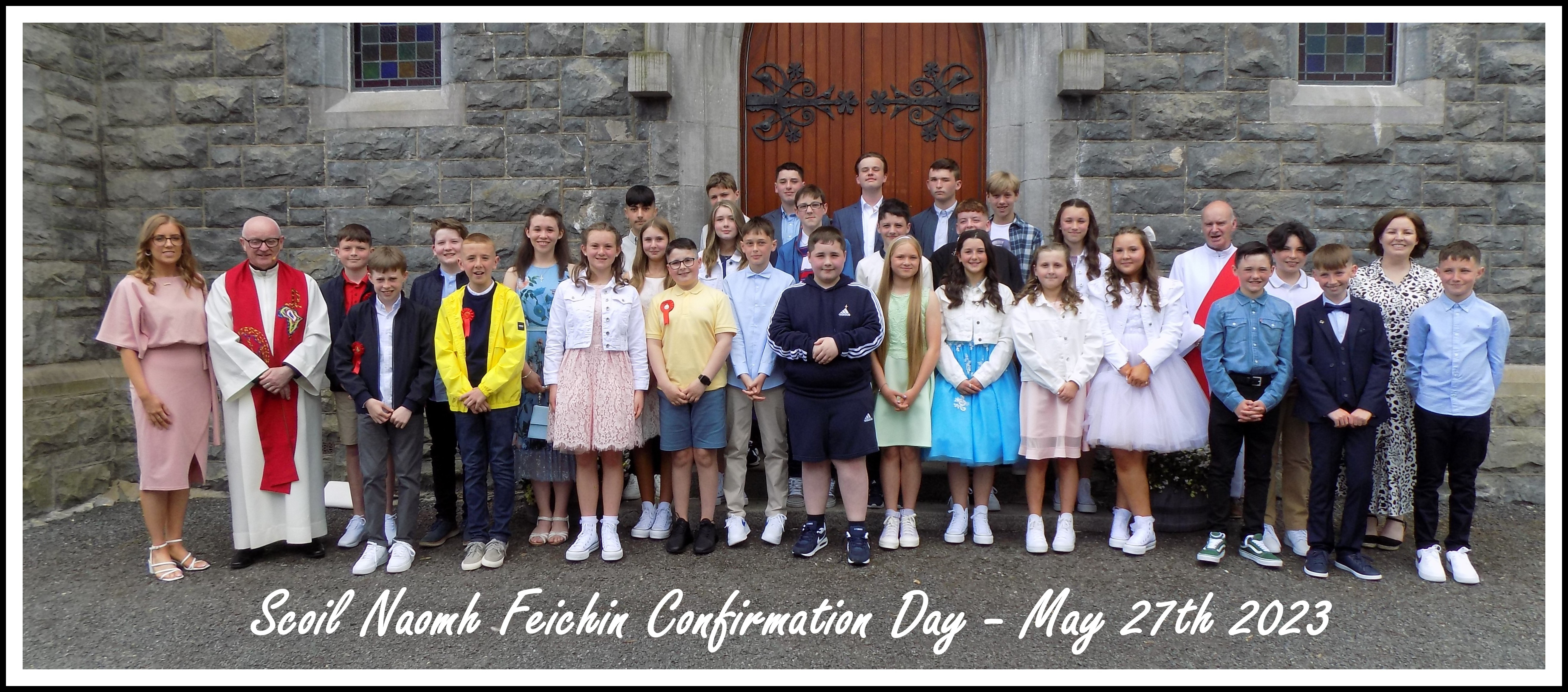 May & June 2023
Student of the Year 2023
Congratulations to 6th class pupil, Alex Sheridan, who was voted as the Scoil Naomh Feichin Pupil of the Year for 2023.
Confirmation Day - May 27th 2023
The pupils of 6th class in Scoil Naomh Feichín had a wonderful day when they received the sacrament of Confirmation on May 27th. Sincere thanks to our two wonderful 6th class teachers, Ms Brannigan & Ms Duffy for the great work they did to prepare the children in school and to Fr Paul & Deacon Pat for the beautiful ceremony.
The school choir, as always, was amazing and we all really appreciate the young singers and their teachers, Mrs McCluskey, Ms Duffy & Mrs Dowd.