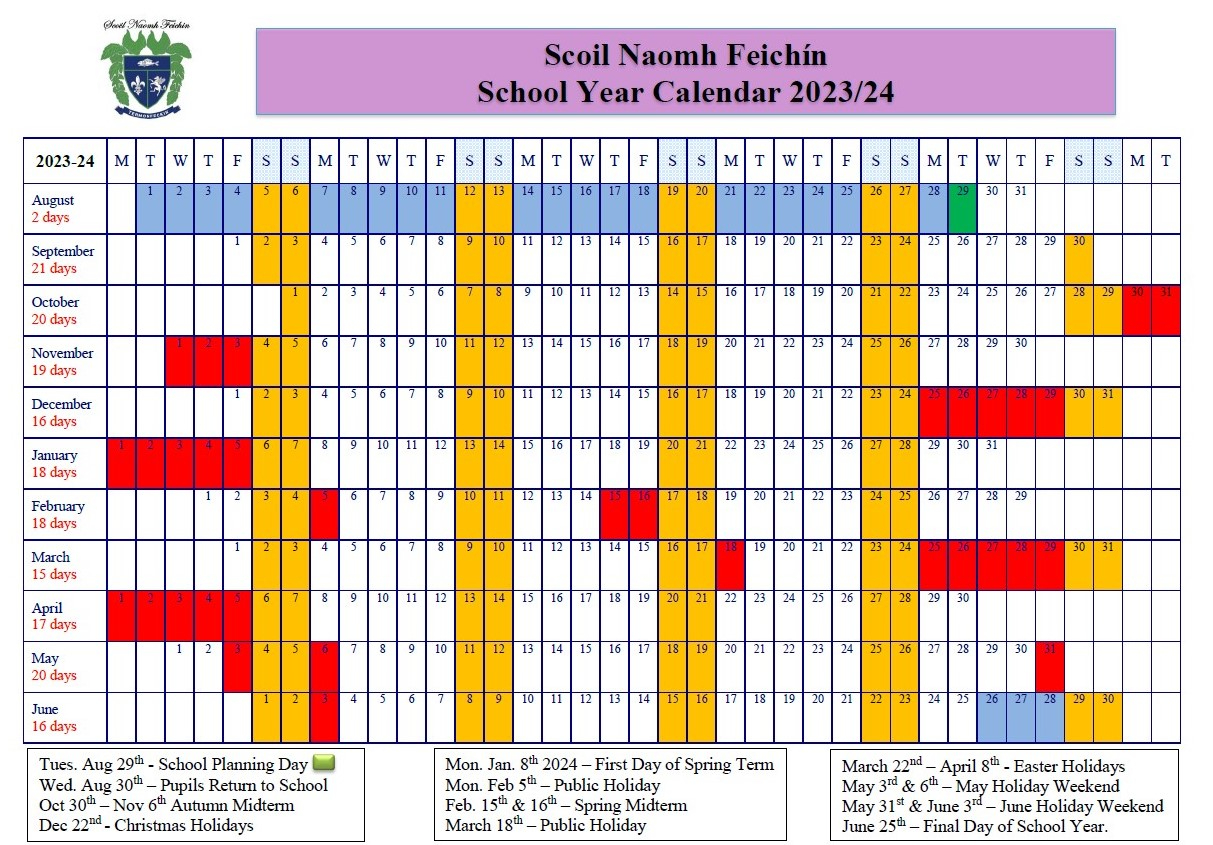 New School Year 2023/24
The first school day for our pupils in the school year 2023/24 is Wednesday, August 30th 2023.
The previous day (Aug 29th) will be a school planning day for all school staff.
There will be a "Meet the Teacher Day" for all new Junior Infants and their parents at the end of August - date to be confirmed.