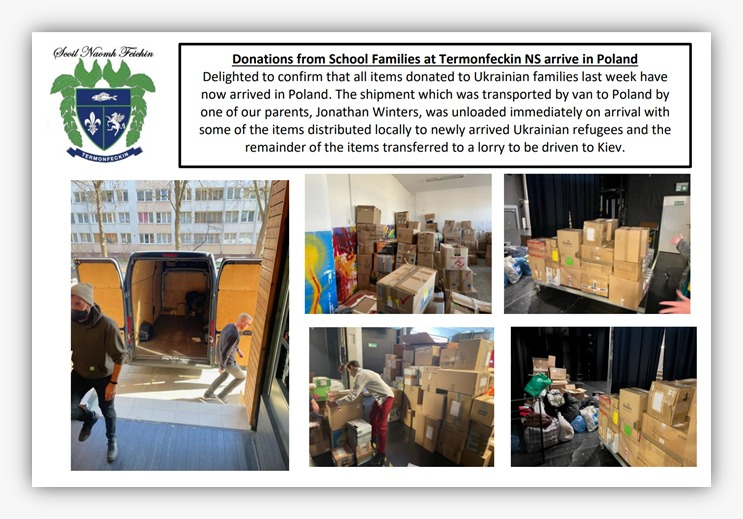 School News - March 2022
Support for Ukranian Refugees
The school will be a collection point for items being transported to Poland to support the influx of refugees from the Ukraine. See the attached document for more details.
School Book Rental Scheme 2022/23
All of the information that parents will need about the Book Rental Scheme for the school year 2022/23 in available from the attachment below. Also included are details of the the Instalment Payment Plan for Parents.