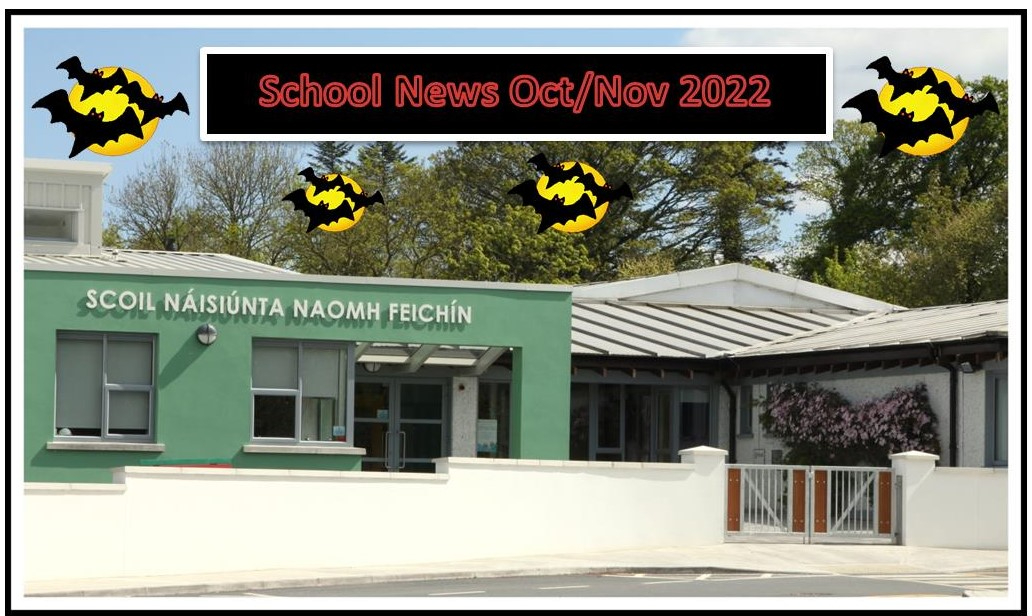 School News - Oct/Nov. 2022
It's been a great start to the new school year and it's difficult to believe that we've now reached the start of November and there are now only 6 weeks until the Christmas holidays !!!
See below for some useful information and also some highlights of the school year so far.
Please click the links below for -
Friendship & Anti-Bullying Week Highlights Video
https://www.youtube.com/watch?v=6Ks1usll9to
Spooks Parade at Scoil Naomh Feichin 2022
School Book Fair - Nov 7th to 11th 2022
Book Fair Catalogue 2022
School Newsletter - October 2022
School Chess Club - signup for Nov/Dec 2022
Information Note for Parents - Nov 6th 2022